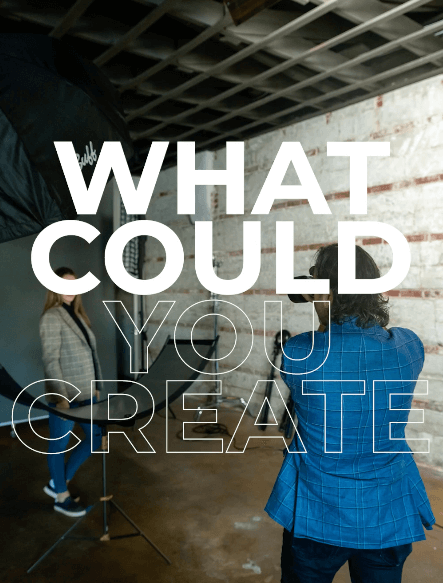 Located in the Broad Avenue Art District, the studio offers 2,000 sqft of shooting space in one of Memphis' most unique areas!
With such a distinct setting, the studio is perfect for those who crave an interesting location that provides limitless possibilities for photographers of all skill levels.
Hourly
Whether you are renting for photo or video, our space has a single, low, all inclusive cost.
$75/HR
Two hour minimum required.
Subscription
Whether you're shooting once a month or a few times a week, we have a subscription plan that will work for you.
Starting at $200/month
This studio keeps the original building's design. Original brick gives this space an extremely raw esthetic.
- Different backdrop options
- Cement Floors & Antique Exposed Brick
- Tall Ceiling
- Changing Room
- Air Conditioning
Rental Includes:
6 lights
Stands / booms
Modifiers / reflectors
Clamshell reflector
Remote triggers for Sony, Nikon, Canon
4 seamless papers
8 product photo flats