Start When Certain
Narrative Short Film
International Paper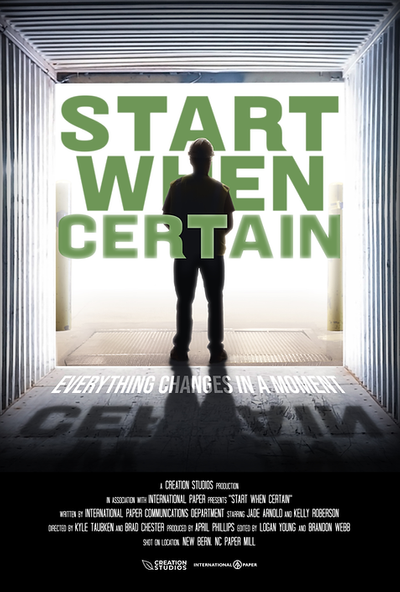 Details
What they needed:
They needed a video that made people understand why safety is important.
Working in a manufacturing environment can be very dangerous and when you add human distraction to the equation, it gets worse. The idea came from the IP communication team. They needed to send an important message to everyone who works in their company. The message: start working only when everyone on the team is aware of the hazards and on the same page…aka Start When Certain.
With this serious of a message, we couldn't just make a corporate video that no one would care to watch. This has to hit home with every person that steps in an IP facility.
What we did:
We teamed up with a local indie film director to assist us with a film of this magnitude. In the film, we tell a story of a character struggling with tensions at home while doing an important job. We wanted this film to make a lasting impression on viewers because it may save their life.